Specification
---
What is Origin?
A centralised management system for distributed Nexus installations.
Origin is a server side service that can allows companies to centralise their Nexus configurations, providing a single point of access to show currently active Nexus services.  The Origin service can act as a proxy to also provide a single point of user management to all Nexus installs within the company.
Key Features
Operating system / architecture neutral
Centralised Updates
Service Overview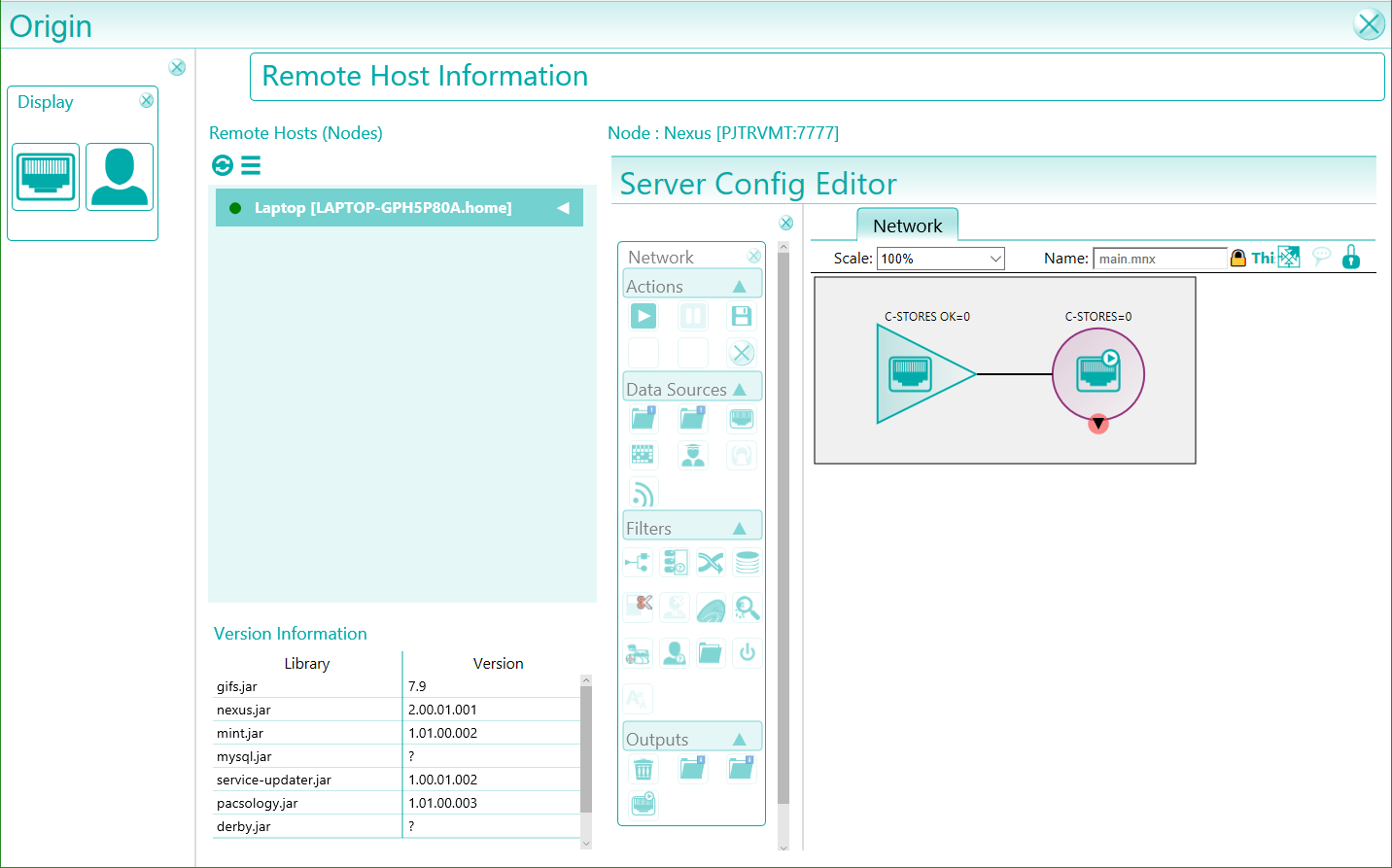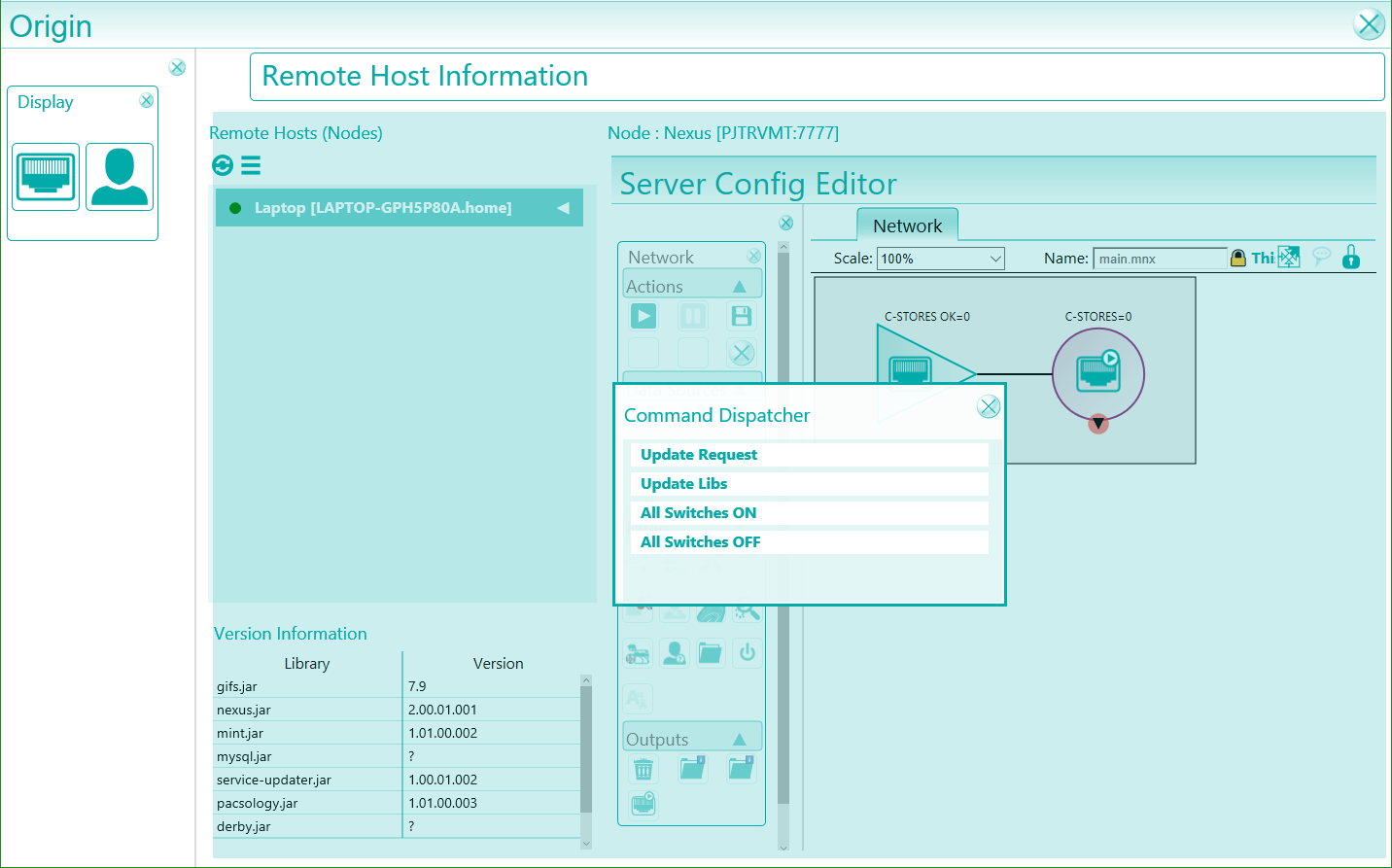 Any Nexus configured with Origin as a central controller will appear in the list of hosts on the Origin Remote Hosts list with a green marker.  If the Nexus service goes off line, the marker shows as red until it reconnects.  Any connected host can be configured by selecting the host to display the config editor.  As well as configuring individual Nexus services, global commands can be sent to all connected services to either update with the latest libraries on Origin, or to modify all the switches in a network.  This is particularly useful if there is a redundancy route built on to the pipelines that only needs to be activated for Nexus installs in the event that a primary pipeline is offline.